Skin Cap or Blue Cap for psoriasis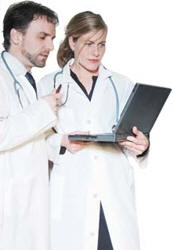 The National psoriasis Foundation in the USA learned from tests performed on Skin Cap by the Dutch Government some months ago that although the listed active ingredient on Skin-Cap is Zinc pyrithione, which by itself is not harmful the product also contains a potent prescription steroid - Clobetasol propionate. After similar results were obtained by the USA Food and Drug Administration, warnings were immediately sent out by both the FDA and the Nap in the US, unfortunately those warnings took a little longer to reach our shores.
The Skin Cap product for psoriasis is ILLEGAL to market, sell and use is most countries. Its manufacturers do NOT list the dangerous steroid in the ingredients and it is therefore deceptively marketed. Steroids are dangerous if used for long periods and can cause severe and permanent injuries. Please see information about the side effects of this steroid here.
Skin-Cap: the National psoriasis Foundation's own investigation
[First posted 4/19/99]
Note: This article is from the Mar/Apr 2000, the bi-monthly national newsletter of the National psoriasis Foundation ?.
---
As many of you may know, SkinCap was a popular over-the-counter (OTC) spray product that claimed its only active ingredient was zinc pyrithione, an ingredient approved by the U.S. Food and Drug Administration (FDA) for OTC products in treating dandruff.
Yet, Skin-Cap was marketed in the U.S. as a psoriasis treatment. The FDA removed it from the consumer market in August 1997 because the FDA determined that it contained a prescription medication that was not listed on the label. Congressional law requires all medications containing prescription ingredients be approved and regulated by the FDA to ensure that consumers are aware of the benefits and side effects of the drugs.
Cheminova, the Spanish manufacturer of Skin-Cap, did not disclose that its product contained a prescription ingredient nor did the company submit an application to the FDA for the product's approval for sale in the U.S.
Testing had indicated that the product contained clobetasol propionate, a prescription steroid medication that is very effective in clearing psoriasis, but which can also cause serious long-term health problems if it is not used appropriately. More than 100 Skin-Cap users told the NpF that the product caused severe adverse reactions, and several dermatologists reported similar experiences in some of their Skin-Cap patients, who in some cases required hospitalization.
At the same time, hundreds of people who used Skin-Cap told the NpF this was the most effective product they had ever used, especially for the scalp. Many of them also felt that Skin-Cap worked better than the available clobetasol propionate products (including prescription brand Temovate). These people said they had not observed any problems in using Skin-Cap.
Because of the overwhelming interest in this issue, both from people who liked Skin-Cap and wanted it back, and from people who were concerned about its side effects, the NpF decided to investigate the composition of Skin-Cap and what might be necessary to bring it back to the consumer market.
We would like to share with you the results of that investigation -- what we did and what we learned. An overview is presented in the letter below and the details are provided in the accompanying questions and answers.
Mssage from Gail M. Zimmerman,
National psoriasis Foundation Chairman & CEO
Dear NpF Members:
The NpF Board of Trustees and I recognize that many people with psoriasis have a strong desire to see Skin-Cap made available to them. And we believe that people with psoriasis have a right to make educated decisions about their treatment, with as much information as possible. That belief is a central part of the NpF mission.
That's why we initiated our Skin-Cap investigation more than two years ago, to learn what might be done to get someone to bring it back to the market, and, toward that end, to possibly identify any additional unlisted ingredients. We formulated a strategy to address this very complicated issue as effectively as we could with the limited resources we had available.
As a result of our research, we believe that clobetasol propionate was the primary reason for Skin-Cap's effectiveness. We tested for several other potentially active ingredients that various investigators reported might be in the product, but we did not find them.
Our tests also revealed that there are many additional ingredients in the product. It is possible that one or more of these ingredients might enhance the steroid's effectiveness. We have concluded at this point in our investigation that further testing and analysis of this product would require the much larger resources of a pharmaceutical company.
We brought this issue to two companies that seriously considered the product, and one may be pursuing testing at this time. We will continue to discuss this issue with the pharmaceutical industry and solicit interest in further testing.
We appeal to Cheminova to disclose the full list of Skin-Cap ingredients and to go through the established legal channels to seek approval of the product and re-introduction to the U.S. market. An FDA representative has advised us the agency is willing to review an application for approval of a Skin-Cap-type product.
Only Cheminova knows the precise ingredients of Skin-Cap. If the company continues to show no interest in pursuing legal channels of approval, someone else would have to conduct an expensive full-scale analysis of Skin-Cap to identify all of the ingredients.
We realize many of you are disappointed that Skin-Cap is not available. At this point in time, we don't know if it will ever be available. We understand that our findings are not likely to satisfy everyone, and indeed we are not satisfied. However, we hope that in reading this article you will understand the issues with which we have struggled and the limitations we have faced in conducting this investigation.
We are looking at opportunities to fund research into better, safer and more universal treatments for psoriasis, beyond topical steroids. We will have a comprehensive research plan in place by June which will outline our strategies for funding future basic and clinical research in psoriasis and psoriatic arthritis. We will be sharing the goals and objectives of this plan with you in the months ahead.
We welcome any comments. I would like to personally thank you for your membership support, which is so important to us.
Gail M. Zimmerman
president & CEO
What would be required to bring a Skin-Cap product back to the U.S. market?
The most obvious way to get Skin-Cap back on the U.S. market would be for Cheminova to submit the product to the FDA for approval, which would involve clinical trials to demonstrate that it works and that it is safe.
In lieu of that, another pharmaceutical company could try to bring a similar product to market, but this would require knowledge of the product's exact ingredients. As no one other than Cheminova knows exactly what is in Skin-Cap, the product would have to be reverse engineered to identify all of its ingredients.
Tests performed by the NpF and others indicate that Skin-Cap is a complex mixture of unknown substances. The independent laboratory that assisted us with our Skin-Cap testing said that to reverse engineer the product and figure out exactly what was in it would require an investment of at least one year and several hundred thousand dollars -- money the NpF does not have.
Even if the product's ingredients could be identified, it would still need to be a prescription medication (due to the clobetasol propionate), and it would require millions of dollars to conduct the necessary clinical trials to prove its safety.
Because the testing and development process that is required for prescription products can take 5-7 years, at a minimum expense of $20 million, a company would have to be convinced that the product would be very promising to warrant such an investment.
It is clear that because Skin-Cap is such a complicated substance, a company wanting to try to bring a Skin-Cap-type product to the market would face millions of dollars in costs, years of development and a very uncertain outcome.
Why did the NpF test Skin-Cap?
The NpF wanted to try and figure out some basic answers about Skin-Cap for two reasons: our members' extraordinary interest in this product, and the manufacturer's apparent unwillingness to take the product through the proper legal channels. Our members, Board of Trustees and medical advisors, many of whom witnessed the effectiveness of Skin-Cap on their patients, felt there were two key questions:
Was it possible to identify additional unlabeled ingredients in Skin-Cap that might help explain why it seemed to work so well for some people, or to learn about any additional safety hazards?

What might be done to get someone to bring Skin-Cap back to the market legitimately?
What were the steps in the NpF's investigation?
We gathered data from Skin-Cap users, members, physicians whose patients used Skin-Cap, and other researchers. We requested all records of the FDA's testing of Skin-Cap, and had those documents analysed by a chemist at an independent, non-profit laboratory.
We hired that independent laboratory to test for clobetasol propionate and several additional ingredients. We explored the possibility and the costs for someone to reverse engineer Skin-Cap, and we researched the steps that would be required to bring such a product to market legally.
We attempted to interest several pharmaceutical companies in researching Skin-Cap and bringing it, or something similar, back to the market.
What has the NpF learned through its investigation?
Results of Skin-Cap testing
performed for the NpF by an independent laboratory

Ingredient

Results (was it found)

Clobetasol propionate,
superpotent topical steroid

Yes

Retinoids, tretinoin, isotretinoin,
other vitamin A analogues

No

Cresol, potent coal
tar-like substance

No

Isopropyl myristate,
penetration enhancer

Yes, tentatively identified

Butane and isobutane,
standard propellant in spray products

Yes, tentatively identified

Analysis also indicates the presence of many other unknown, unlabeled ingredients.
Most SkinCap users we heard from found the treatment very helpful, but many people experienced serious side effects. We gathered extensive case histories, both from hundreds of people who were extremely satisfied using Skin-Cap to treat their psoriasis, and from more than one hundred people -- including many children -- who experienced serious side effects from the product, including severe pustular flares that required hospitalization. SkinCap is a complex substance with many, many ingredients. We tested cans of Skin-Cap from six different lots and found significant amounts of the superpotent topical steroid clobetasol propionate, confirming the findings of other laboratories.

We also checked for several other ingredients that various people and experts had speculated might be in the product. Those ingredients included retinoids (tretinoin, isotretinoin and other vitamin A derivatives); volatile compounds such as cresol; and propellants, penetration enhancers (which help medications get through the skin more effectively) and different kinds of alcohols. Tests revealed few of the specific ingredients we were looking for, but they did clearly demonstrate that Skin-Cap was a very complex substance with many unknown ingredients.

SkinCap does not seem to be absorbed through the skin better than similar steroid products. We consulted with a pharmaceutical company that tested Skin-Cap against other topical steroid products. Initial results determined that Skin-Cap does not seem to be absorbed through the skin better than similar steroid products.

(These absorption tests were limited because they were performed on human cadaver skin. Skin-Cap could not be tested on humans because clinical trial regulations prohibit product testing on live human volunteers when the ingredients are unknown.) This does not help explain why so many people felt that Skin-Cap worked better than topical steroids, including clobetasol propionate, that they had used before.

Are there products on the market similar to Skin-Cap?

We understand that there are a number of companies marketing Skin-Cap "clones" through the mail and the Internet. Some of these companies say their products contain zinc pyrithione as the only active ingredient. (Zinc pyrithione, which is readily available to treat dandruff, has not been shown effective for psoriasis treatment.)

Most companies advise that their product be compounded with a steroid medication through a physician's prescription. (Skin-Cap is not approved for sale in this country, although we have been told that some people obtain it illegally through the mail or the Internet.)

We do not know about the safety, effectiveness or ingredients of any of these products, and we have heard little from people who have used them.

Why are clobetasol propionate products legal but Skin-Cap is not?

All companies with available prescription clobetasol propionate products (such as Temovate and others) have conducted all of the necessary tests and clinical trials required by law to demonstrate safety and effectiveness and have identified all of their product's ingredients.

How do Skin-Cap or "clone" distributors get my name, address or phone number to continue to contact me?

If you ever made an inquiry or purchased SkinCap, the distributors still have your contact information. Beyond that, the NPF does not know how your name would be obtained by these marketing companies. The NPF's membership list is confidential, and we never release contact information to any outside party.
---
In a matter of months, consumer s word of mouth, presentations at scientific meetings and Internet hype result in spectacular sales for an unlabelled use of Skin-Cap ?. This OTC product is eventually banned after the presence of a potent corticosteroid is suggested by the private sector and later confirmed by drug agencies.
Nothing quite like this has taken place in the modern era of dermatology. With all-powerful drug regulatory agencies, evidence based medicine and sophisticated, accurate drug assays, how could this saga take place?
A Chronology of Events
Manufacture
Early 1980s

Skin-Cap ? developed by Cheminova Internacional S.A., Spain.

Active ingredient is listed as zinc pyrithione and the labelled indication is seborrheic dermatitis (dandruff).
Marketing
Marketed as an OTC in many countries. Patients treating their own psoriasis spread the word about good results and usage increases.

Mid 1990 s

In the USA, available from distributors through mail-order with dandruff as the labelled indication.

Early 1997

Rumours of unlabelled corticosteroid present in Skin-Cap ?.

March, 1997

Preliminary results from a clinical trial in progress at the University of Minnesota, presented at the AAD by Dr CE Crutchfield III, are reported widely generating much interest.

Patient psoriasis self-help groups and discussion on the Internet fuel further interest in the product.

Mid 1997

Skin-Cap is widely endorsed by some dermatologists after they witness improvement in patients psoriasis.

World-wide demand for Skin-Cap ? reaches 1,000,000 units per month.
Regulatory concerns
Regulatory agencies in Spain, Austria, Belgium and the Netherlands express concern about the possibility that Skin-Cap ? contains corticosteroids.

Acting on concerns expressed by the National Psoriasis Foundation and others, the FDA in the USA and the HPB in Canada decide to investigate the formulation.

1st August, 1997

At the AAD Summer meeting, Professor Mark Lebwohl, Mt. Sinai School of Medicine, announces that clobetasol proprionate was present in several units of Skin-Cap ? tested.

FDA detects "prescription" levels of clobetasol proprionate.

Analysis at the Mayo Clinic and assays conducted independently in several other laboratories in North America detect the presence of corticosteroids in Skin-Cap ?

4th August, 1997

Cheminova repeatedly deny that the US product contains steroid. Most recent denial dated 4th August in a letter to the National Psoriasis Foundation.
Warnings and regulatory action
8th August, 1997

FDA issues a warning about Skin-Cap ? containing steroids and orders detention of shipments at all border entries.

National Psoriasis Foundation issues a warning.

AP, Reuters and other news agencies circulate the warnings and mentions appear in daily newspapers.

12th August, 1997

AAD president circulates an alert to all members.

13th August, 1997

Health Canada issues a warning and states that the Canadian distributor has voluntarily stopped sale of Skin-Cap ? in Canada.

26th August, 1997

Withdrawn in Belgium

September, 1997

It is rumoured that the 7-8 American distributors of Skin-Cap ? are meeting to consider whether or not to start a class-action against Cheminova.

Manufacturers of DermaZinc ?, through a Florida distributor, are attempting to meet the needs of psoriatics unable to obtain Skin-Cap ?.
Counter-claims
| | |
| --- | --- |
| | Cheminova, still claiming that appropriate assay procedures will show that corticosteroids are not present, submits samples to an assay using a MALDI-TOF mass spectrophotometer located in Vancouver, Canada. This test was positive for the presence of corticosteroid. |
| September 5th, 1997 | An independent laboratory (Michigan State University, Dept. of Biochemistry), using specified extraction techniques and Fast Atom Bombardment Mass Spectroscopy, is unable to detect clobetasol. |
| September 9th, 1997 | Cheminova International states that Skin-Cap ? is once again allowed to be marketed in the Netherlands, that new batches have been dispatched to Germany, Holland, France and Italy, and the product is legal in all these markets. |
With regard to the reintroduction of Skin-Cap ? into the Netherlands, it should be understood that tests conducted at four different laboratories in the Netherlands DID show the presence of prescription amounts of steroids and the original formulation is not allowed to be marketed and sold there. A REFORMULATED product can be marketed if it does not contain steroids, and if the accompanying patient information leaflets make no medical claims about psoriasis. The reformulated product will be subjected to random testing for the presence of steroids.
Future
After reviewing the events that have unfolded, it is quite likely that in the future Skin-Cap ? reformulated without corticosteroids, or similar products containing zinc pyrithione, will continue to be promoted for dandruff and/or psoriasis.
The Internet Angle

Dermatology feels the influence of the Internet
Physicians treating AIDS patients are no strangers to the power of the Internet, but this is the first time that dermatologists have experienced such pressures.
A quick surf demonstrates intense interest and lively debate about Skin-Cap ?.

A web-site is spreading the message Save Skin-Cap ?! Psoriatic patients find the product effective and don t want any interruption in the availability of Skin-Cap ?, regardless of whether steroids are present.

Advice is given on obtaining "cross border" supplies from Mexico.

As one would expect, rumours of a conspiracy between regulatory agencies, drug companies and the dermatologic establishment abound. The National Psoriasis Foundation is said to be influenced by heavy sponsorship from drug companies. Dermatologists are said to be trying to protect their income.
Although they can appear anywhere, these patches -- called plaques -- are most likely to crop up on your knees, elbows, hands, feet, scalp, or back. According to the American Academy of Dermatology, the fingernails and toenails are also affected in about 50% of cases of active psoriasis.
products for the treatment of psoriasis
We offer a variety of products for treatment of psoriasis. Please click here to see all products or here for the Dermaray UV treatment comb.